JAAM Magazine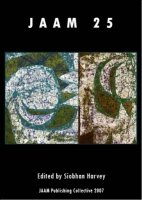 JAAM (Just Another Art Movement) is a national literary journal run by an independent publishing collective in Wellington. See more information about JAAM, including subscription and submission details.
For latest issues of JAAM, from issue 26 (2008) onwards, please refer to the new web site for JAAM at myspace.
View the contents page of...