Robin Fry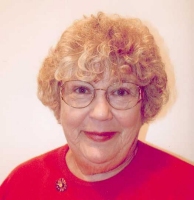 Robin Fry's first career was in the professional theatre in England. She was one of the early NZ Government Drama Bursars to be accepted into the Royal Academy of Dramatic Art (London) which she attended after completing a BA degree at Victoria University of Wellington.
Back in New Zealand, she worked for Radio NZ (then the NZBS); as presenter of "Women's Hour" 2ZB; as "Feminine Viewpoint" presenter at 2YA and then nationally. During this time she did two tours with the New Zealand Players. While raising her family Robin went into print journalism and magazine editing as editor of Works News, the PPTA Journal and PPTA News.
Robin Fry has been writing poetry for the past twelve years. In 1996 she won second prize in the NZ Poetry Society's annual international competition and in 2001 was placed first in that competition. Her poems have been widely published in New Zealand journals and magazines. Her first collection, Weather Report, was published by Inkweed in 2001.
Robin lives in Petone where her interests are the arts, travelling, gardening and family. She has a son and daughter and four grand-children.
List of Publications
Poetry
Weather Report (Inkweed, 2001)
Daymoon (HeadworX, 2005)