Alistair Te Ariki Campbell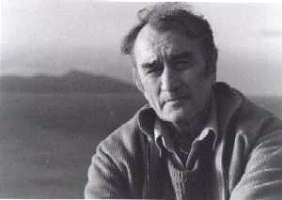 Alistair Te Ariki Campbell was born in Rarotonga in 1925, and he is half Cook Islands Maori and half Dunedin Scot. A prolific author, he has published four novels, a number of radio plays, a stage play, and 17 collections of poems, including Just Poetry, which appeared in 2007.
His many awards, including the Pacific Islands Artist's Award and an Hon DLitt (Victoria University), culminated in an ONZM in the New Year Honours, 2005, and the Prime Minister's Award for Literary Achievement in Poetry, also in 2005.
List of Publications
Poetry
Mine Eyes Dazzle
Sanctuary of Spirits
Wild Honey
Blue Rain
Kapiti Selected Poems, 1947-71
Dreams, Yellow Lions
The Dark Lord of Savaiki
Collected Poems
Soul Traps
Stone Rain: The Polynesian Strain
Death and The Tagua
Pocket Collected Poems
Gallipoli & Other Poems
Maori Battalion
Poets in Our Youth
The Dark Lord of Savaiki: Collected Poems
Just Poetry (HeadworX, 2007)
It's Love, Isn't It? The Love Poems (HeadworX, 2008)
Drama
When the Bough Breaks
The Suicide
Autobiography
Island to Island
Fiction
The Frigate Bird
Sidewinder
Tia
Fantasy with Witches