Lonely Earth
by MaryJane Thomson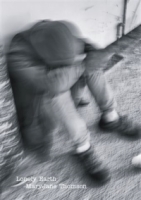 Sounding out the tip of the square earth,
every country on the edge at an angle.
Too much detail would be when
it is all seeming a bit much
from the air,
lonely planet up there.
('Lonely Earth')
The poems in MaryJane Thomson's second collection, Lonely Earth, show an important development since her debut collection Fallen Grace.
Moving from a more personal and 'confessional' poetry, the poems in Lonely Earth take the reader out into the urban streets of the 21st century. An urgent political and public voice is at work in these poems with hints of reggae, hip-hop, soul, folk and blues driving the musicality and the rhythm of the lines. Shorter, minimalist poems transmit, like antennae of the world, concise imagery and deep thought.
Lonely Earth is a diverse, edgy read grappling with contemporary issues like care of the environment, humanity's past, its wars and consumerism. At the heart of Thomson's poems is a committed voice that cares deeply for the world and its people.
Comment on Thomson's previous collection Fallen Grace:
"[Thomson's] poems are, for the most part, powerful and provoking, layered and anguished. They are infused with sparks of language and surprises at the turn of a page, the turn of a line … an originality of thought and feeling." - Patricia Prime, Takahe
"There's a satisfying breadth and grasp to Thomson's style of writing … she's prepared to break out of any too rigid confines of the vernacular into the slightly more studied, but never (thank God) the pompous or affected. A fine debut volume." - Jack Ross, Poetry New Zealand Yearbook 1