A. Stanley Sherratt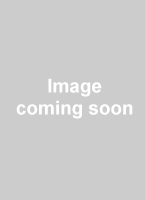 A. Stanley (Sherry) Sherratt b. 1891 was a Canterbury Railways clerk/official. He was educated and grew up in Kaiapoi, and afterwards spent much of his working life in Christchurch. Railways posted him to a number of places outside of Christchurch, including Invercargill, Greymouth and Kaiapoi from where he published his Polynesian Legends sequence.
During WWI, he served as a probationary officer in the territorial forces, Corps of New Zealand Engineers, New Zealand Railways Battalion (South Island).
Sherratt published the bulk of his poetry in the Christchurch Star newspaper 1923-24, and was part of the Star group of poets 1922-26.
Stan Sherratt later retired to Nelson with his family.
List of Publications
Poetry
Polynesian Legends (HeadworX/Earl of Seacliff Art Workshop, Wellington/Paekakariki, 2013)